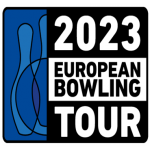 The 53rd Brunswick Ballmaster Open 2023 was conducted in Helsinki, Finland during 6 – 15 January 2023. Total of 1081 Entries and re-entries were bowled during the week by 500 athletes, where of 72 were women.
After 3 steps of the final then it came down to top 4 playing TV finals as follows:
Semifinals:
Kim Bolleby, Sweden vs Nicola Pongolini, Italy.                                                  204 vs 181
Santtu Tahvanainen, Finland vs Jesper Svensson, Sweden                                             218 vs 228
And then final:
Jesper Svensson, Sweden vs Kim Bolleby, Sweden                                              267 vs 212
This was the second time victory at Ballmaster Open for Jesper Svensson, he also won in 2013.
The highest woman became Sanna Oksanen, Finland,
Verity Crawley, England, climbed to the top of the Women Ranking and Kim Bolleby, Sweden is on top of the Men´s ranking.  See here.
Now will be some pause on the EBT until May, were we will be in Langen Germany for the first version of Bowl for Fun Open and then week later in Kegel Aalborg Intl. Aalborg, Denmark.
As this was the second tournament on the EBT2023 this is also the status of the ranking