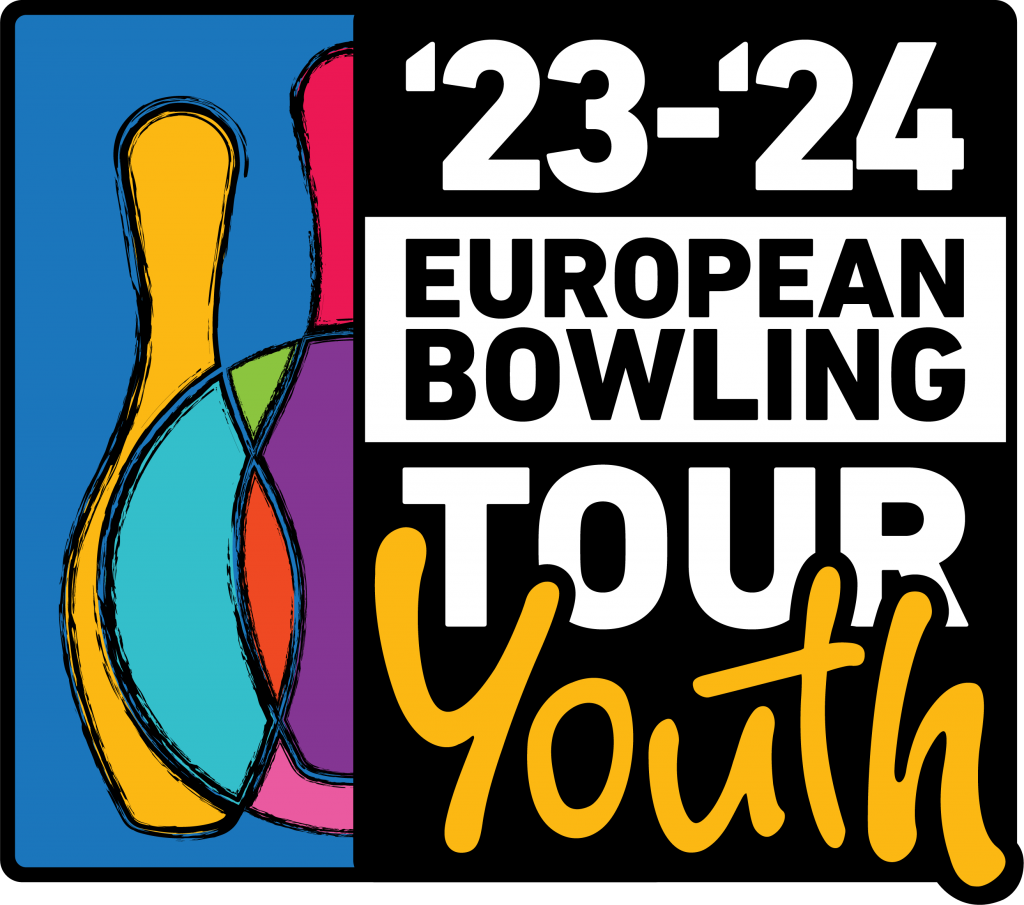 INFORMATION ABOUT THE NEW EUROPEAN BOWLING TOUR YOUTH
WILL BE PUBLISHED HERE

| | | | |
| --- | --- | --- | --- |
| STOP NO. AND PERIOD | NAME | RESULTS | POINTS |
| 01 | 13-20 August 2023 | Grøndal Open 2023, Denmark | Click here | Being prepared |
| 02 | 25 August – 3 September 2023 | Swedish Youth Masters 2023, Sweden | Click here | Being prepared |
| 03 | 10-17 September 2023 | Brunswick Dutch Youth Masters, Netherlands | Click here | Being prepared |
| 04 | 08-15 October 2023 | HAMMER EBT Youth Open 2023, Denmark | Click here | Being prepared |
| 05 | 22-29 October 2023 | 27th J.I.C. Sinjoor International Youth Tournament, Belgium | Click here | Being prepared |
| 06 | 3-5 November 2023 | Junior Irish Open & Bang Pro Shop | Click here | Being prepared |
| 07 | 17-19 November 2023 | Kegel Aalborg International 2023 Youth, Denmark | Click here | N/A |
| 08 | 24-26 November 2023 | International Youth Tournament Jeff de Bruges, France | Click here | N/A |
| 09 | 20-28 January 2024 | Storm Junior Dutch Open 2024, Netherlands | Click here | N/A |
| 10 | 25 February – 3 March 2024 | Köge Youth Masters 2024, Denmark | N/A | N/A |
| 11 | 18-25 April 2024 | Youth European Tournament 23-24, Switzerland | N/A | N/A |
AS THE EBT YOUTH IS BRAND NEW, SOME OF THE APPROVAL HAS NOT BEEN COMPLETELY UPDATED YET TO SHOW PART OF EBT YOUTH.
The ranking for the EBT Youth 2023/2024 is being made right now, there has been a few issues regarding it and the tournaments NOT using the official age categories – They should have been found a solution to now, so therefore it is being made and will be published ASAP (Written 22-10-2023)
Categories
EBT Youth Tour will consist of 3 official categories, either mixed or gender based (up to 6 categories total).
In case a categori is mixed, then females will receive 8 or 10 pins handicap per serie.
The official pointgiving categories for season 2023/2024 are:
Category 1: 0-14 (born after 31/8-2009)
Category 2: 15-18 (born after 31/8-2005)
Category 3: 19-25 (born after 31/8-1997)

The date and logic used for age calculation, for consistancy, is the same as for the European Youth Championships, 1st of September.
Meaning that your age at the 1st of september is applying the whole season, even though you might change to another category inside the season

RULES | EBT YOUTH STANDING

QUESTIONS ? EMAIL TO KTA@ETBF.EU
If your youth tournament wants to take part in the EBT Youth Tour 2023/2024,
do not hesitate to write to the email above for more information. It is easier than you might believe.