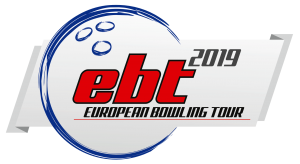 For various domestic reasons the conduction periods for three tournaments included in the European Bowling Tour 2019 are changed.
Odense International
Previous period: 1-8 September 2019
New period: 25 August – 1 September 2019
Venue: Odense Bowling Centre in Odense, Denmark
Rome Open All4Bowling
Previous period: 14-22 September 2019
New period: 7-15 September 2019
Venue: Bowling Brunswick in Rome, Italy
The organizer in Rome announces furthermore a name change of the tournament from Rome Open to Rome Open All4Bowling, which also was the name of the tournament in 2018.
Brunswick Dimitris Karetsos Tournament
Previous period: 21-29 September 2019
New period: 14-22 September 2019
Venue: Alexander the Great Bowling Club in Thessaloniki, Greece
Click here to see the EBT 2019 Calendar.