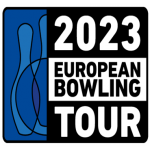 The Dimitris Karetsos Tournament was conducted in the Cosmos Bowling Centre in Athens, Greece from the 14th of September 2023 until the 24th of September 2023. Total of 386 entries and re-entries were bowled during the duration of the tournament by 146 players, where of 25 were women.
After four final steps a 4 man stepladder final was confirmed.
In the first game in the stepladder, Dimitrios Lykiardopoulos from Greece defeated Ioannis Stathatos also from Greece with the score 202-191.
In the second game Dimitrios unfortunately lost against Adreas Ktoris of Cyprus, 232-224.
That meant that in the final match for the title it was Adreas Ktoris of Cyprus against Callum Borck from Australia. The winner of the match and getting his first EBT title was Adreas Ktoris but he shot 216 against Borck's 177.
The highest ranked woman in the tournament was Mariana Meteksinova from Bulgaria, who finished in 35th place in the tournament.
There were no changes to the top 8 in the EBT rankings after the tournament in Greece.