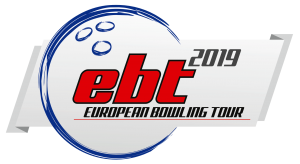 One of the most beautiful locations in Europe, San Marino held the Storm San Marino Open for the 15th time, which was conducted from 6 July until 14 July.
Daniel Fransson picked up his second Tour win after beating Antonino Fiorentino in the final. Final Step 4 was played over 3 games, were the lowest score was eliminated after each game.
After first game, Anna Andersson had the low game of 173 and finished 4th. After the second game, Thomas Larsen from Denmark had the lowest series of 441 in 2 games so he finished in 3rd place and then in the end Daniel Fransson had a series of 695 in 3 games against 686 from Fiorentino.
This was Fransson's second tour win but his first win came in Tilburg in 2016 in the Hammer Bronzen Schietspoel. For the win, Fransson pocketed 8,000 euros. Congratulations Daniel.
We did see a big change in the women's division of the tour as Anna Andersson from Sweden is leading now with 558 points in front of her countrywoman Jenny Wegner with 477 points, Cherie Tan from Singapore is at 3rd place with 475.
In men's division then Adam Andersson from Sweden is leading the men's division of the tour with 388 points in front of Arnar David Jonsson from Iceland at position 2 with 338 points and Niko Oksanen from Finland at position 3 with 318 points.
Click here to see the ranking in the Women's Division
Click here to see the ranking in the Men's Division