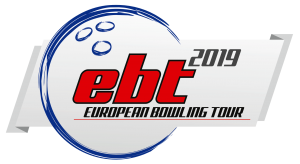 The 3rd Brunswick Open 2019, conducted in Wittelsheim, France 1-6 October 2019.  153 athletes, 19 women and 134 men fought out for the first price of 6.000 EUR
In the final match, we saw fight between Mikkel Sörensen from Denmark and Kim Bolleby from Thailand the final scores as follows:
Mikkel Sörensen:            265 – 189 = 454 total  Winner
Kim Bolleby:                  206 – 222 = 428 total  2nd place.
The highest positioned woman became Alexandra Lopes D'Andrade from France.
We did not see any changes in the women's division of the tour as Anna Andersson from Sweden is leading with 638 points in front of her country woman Jenny Wegner with 477 points, Cherie Tan from Singapore is together with Misaki Mukotani from Japan at 3rd place with 475.
In men's division was no changes: Arnar David Jonsson, Iceland is leading the men's division of the tour with 528 points in front of Adam Andersson from Sweden at position 2 with 505 points and Carsten Hansen from Denmark at position 3 with 405 points.
Click here to see the ranking in the Women's Division
Click here to see the ranking in the Men's Division