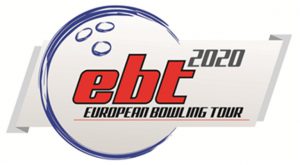 The 50th Brunswick Ballmaster Open, conducted in the notorious Tali Bowl in Helsinki 3 – 12 January was historical; it was record setting tournament with 690 athletes, and 1334 entries.  Prize fund was also record setting for the EBT, over 150.000 EUR were paid out in prizes.
After the two groups of 12-person round robin then top 3 from each group went into the final steps and battled out for the victory as follows:
Group a)
Marshall Kent
Kyle Troup
Christopher Sloan
Group b)
Matthew McNiel
Nathan Ruest Lajoie
William Svensson
In the TV playoffs then results came as follows:
Nathan Ruest Lajoie von Christopher Sloan
Kyle Troup ousted WIlliem Svensson
Nathan Ruest Lajoie won Marshall Kent                  233-194
Matthew McNiel won Kyle Troup                           228-226
And in the final match we saw Nathan Ruest Lajoie win Matthew McNiel 267-256
This was the first win for Nathan Roest Lajoie on the European Bowling Tour.
After Brunswick Ballmaster open, then Christopher Sloan is still the leader on the EBT 2020 men´s side. The highest woman in Ballmaster became Birgit Pöppler and but Joline Persson Planefors is leading the EBT 2020 on the women's side.