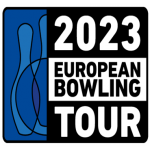 The Valcke Bronzen Schietspoel Tournament 2023 was conducted in Tilburg, Netherlands 18-25 June 2023. Total of 450 Entries and re-entries were bowled during the week by 198 athletes, where of 27 were women.
After 4 final steps it was down to 4 athletes to play 2 games to decide the final standing.
Robin Ilhammar, Sweden made 502 and won the tournament.
Kim Bolleby, Sweden made 458 and took second place
Mike Bergmann, Netherlands made 424 and 3rd place
Victor Gundersen, Denmark made 368 and 4th place.
The highest woman became Nora Johannsson, Sweden
Top spots in the women's raking is still the same: Verity Crawley, England, but Kim Bolleby, Sweden has squeezed into first place in the men's ranking.