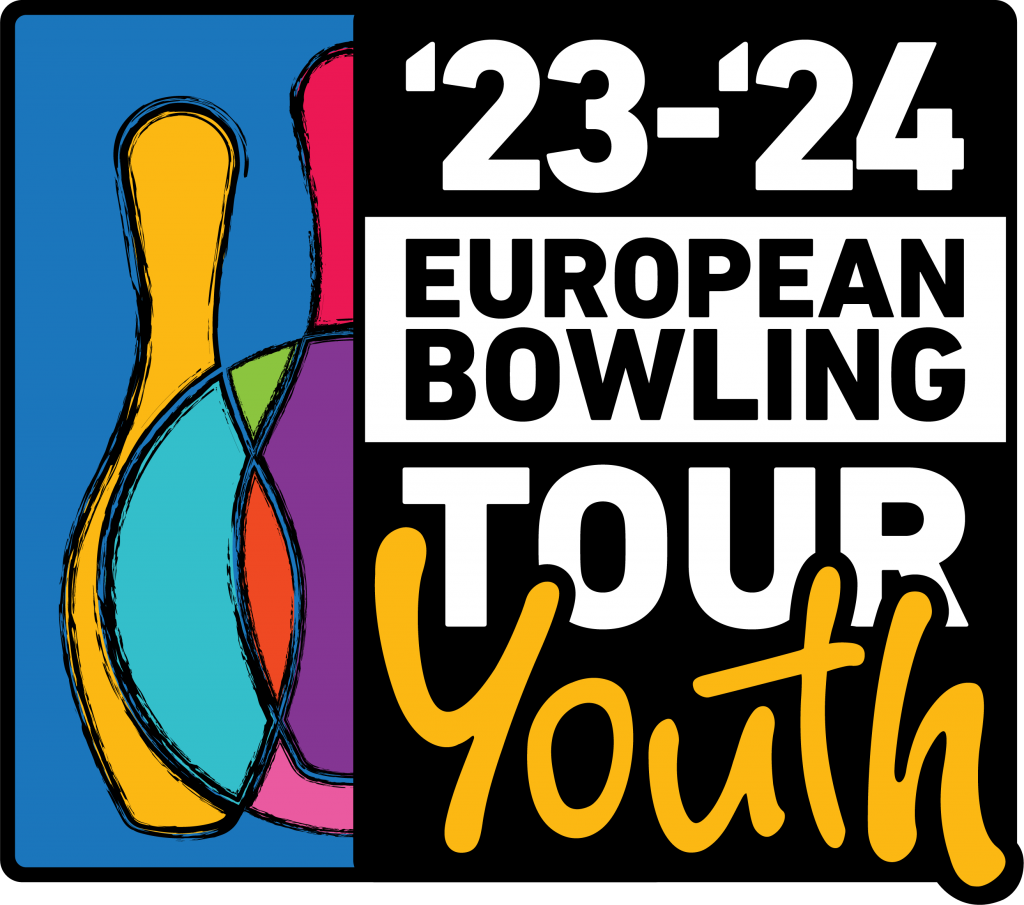 INFORMATION ABOUT THE NEW EUROPEAN BOWLING TOUR YOUTH
WILL BE PUBLISHED HERE

| | | | |
| --- | --- | --- | --- |
| STOP NO. AND PERIOD | NAME | RESULTS | POINTS |
| 01 | 13-20 August 2023 | Grøndal Open 2023, Denmark | Click here | Coming after stop 2 |
| 02 | 25 August – 3 September 2023 | Swedish Youth Masters 2023, Sweden | Click here | N/A |
| 03 | 10-17 September 2023 | Brunswick Dutch Youth Masters, Netherlands | N/A | N/A |
| 04 | 08-15 October 2023 | HAMMER EBT Youth Open 2023, Denmark | N/A | N/A |
| 05 | 22-29 October 2023 | 27th J.I.C. Sinjoor International Youth Tournament, Belgium | N/A | N/A |
| 06 | 3-5 November 2023 | Junior Irish Open, Ireland | N/A | N/A |
| 07 | 17-19 November 2023 | Kegel Aalborg International 2023 Youth, Denmark | N/A | N/A |
| 08 | 24-26 November 2023 | International Youth Tournament Jeff de Bruges, France | N/A | N/A |
| 09 | 20-28 January 2024 | Storm Junior Dutch Open 2024, Netherlands | N/A | N/A |
| 10 | 25 February – 3 March 2024 | Köge Youth Masters 2024, Denmark | N/A | N/A |
| 11 | 18-25 April 2024 | Youth European Tournament 23-24, Switzerland | N/A | N/A |
AS THE EBT YOUTH IS BRAND NEW, SOME OF THE APPROVAL HAS NOT BEEN COMPLETELY UPDATED YET TO SHOW PART OF EBT YOUTH
Categories
EBT Youth Tour will consist of 3 official categories, either mixed or gender based (up to 6 categories total).
In case a categori is mixed, then females will receive 8 or 10 pins handicap per serie.
The official pointgiving categories for season 2023/2024 are:
Category 1: 0-14 (born after 31/8-2009)
Category 2: 15-18 (born after 31/8-2005)
Category 3: 19-25 (born after 31/8-1997)

The date and logic used for age calculation, for consistancy, is the same as for the European Youth Championships, 1st of September
RULES | EBT YOUTH STANDING

QUESTIONS ? EMAIL TO KTA@ETBF.EU
If your youth tournament wants to take part in the EBT Youth Tour 2023/2024, do not hesitate to write to the email above for more information. It is easier than you might believe.