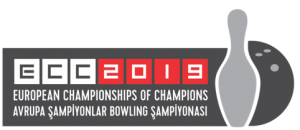 Due to security concerns from some of the ETBF federations regarding the ECC 2019 that will be hosted in Ankara, Turkey 21-27 October 2019 then ETBF has got the following statement from the Turkish Bocce Bowling Darts Federation:
—————————
Dear ECC2019 Participating Federations,
All preparations for the European Champions Championship – ECC 2019 were completed.
ECC Organization informed our federation about the security concerns of some federations. The ongoing operation in Syria is a cross-border operation and has no connection with Ankara.
All national and intertheir national Sports, Cultural and Tourism activities, conferences, and organizations in Turkey are ongoing. Our Federation is also organizing Mersin Bocce World Championship at the end of this month in Mersin.
As Turkish Bocce Bowling Darts Federation, we inform all participating Federations of ECC 2019 that there is no security risk. We wish all countries to have a successful event and hope to see you all soon.
—————————-
ETBF Presidium is looking forward to see all the athletes from the already registered Federations next week in Turkey.