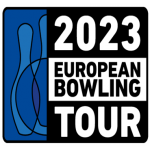 Norwegian Open 2023 by Storm was conducted Hønefoss Bowlingsenter from the 9th of September 2023 until the 17th of September 2023. Total of 439 entries and re-entries were bowled during the duration of the tournament by 174 total players, where of 30 were women.
After four final steps the 8 best players moved on to bowl another 3 games for the title, where the scores were carried forward. The scores were as following:
Runar Granum, Norway with 717
William Svensson, Sweden with 709
Magnus Haram Mittet, Norway with 703
Felix Bergman, Sweden with 681
James Blomgren, Sweden with 672
Mathias Danielsen Otting, Norway with 652
Kim Bolleby, Sweden with 647
Benjamin Jonsson, Sweden with 627
After an exciting final 3 games it ended up being a tie between Felix Bergman and James Blomgren both from Sweden which meant that they had to bowl a 9th and 10th frame roll-off. First they both ended up with 40 in the roll-off which meant another roll-off. There it was James Blomgren that was victorious with a score of 60 vs 39 from Bergman.
This was Blomgren's third win in the Norwegian Open but he also won in 2013 and 2019 which means he now has three titles on the European Tour.
The highest ranked woman in the tournament was Essi Pakarinen, who finished in 14th place. She now moves 100 points ahead of Anna Andersson, who did not participate in Norway full ranking to be seen here.
Kim Bolleby extended his lead in the men's ranking after finishing in 4th place and he now leads Mathias Ankerdal with over 300 points. Niko Oksanen moved into 5th place and William Svensson is now only 2 points outside of the top 8.