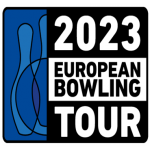 Odense International 2023 was conducted in Odense Bowling Center from the 20th of August 2023 until the 27th of August 2023. Total of 323 entries and re-entries were bowled during the duration of the tournament by 155 total players, where of 49 were women.
After four final steps it all came down to two players, Arnar Jonsson from Iceland and Nicolas Carter from Denmark.
In the final, which was a tight affair, Nicolas managed to squeeze by Arnar by scoring a 181 against Jonsson's 165. This is title number one for Nicolas on the European bowling tour.
The highest ranked woman in the tournament was Anna Anderson, who finished in 9th place.
With that she managed to get even with Essi Pakarinen of Finland in the women's ranking, but both players now have 555 points. Nora Johansson who finished as the third highest woman in Odense is 116 points behind the two. For more see here.
In the men's ranking, current leader Kim Bolleby extended his lead by a single point by finishing 7th in the tournament. Otherwise there were no changes in the top 8, except for Carl Eklund moving up one spot, into the 3rd spot and Ben Robinson falls down to 4th.