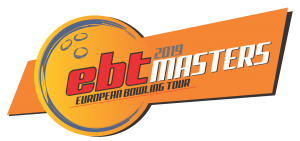 The 12th edition of the EBT Masters, the EBT Masters 2019, will be held in Bowling Charmatin in Madrid, Spain on Thursday 4 July 2019.
In the period of the EBT Masters 2019, the same centre in Madrid will host the VII Brunswick Madrid Challenge from 30 June to 7 July.
The following 8 women are qualified
1. Jenny Wegner, Sweden
2. Mai Ginge Jensen, Denmark
3. Ghislaine Sigter van der Tol, The Netherlands
4. Maxime de Rooij, The Netherlands
5. Cajsa Wegner, Sweden
6. Sin Li Jane, Malaysia
7. Daria Pajak, Poland
8. Siti Safiyah, Malaysia
The first three reserves:
9.  Danielle McEwan, USA
10. Nicole Sanders, The Netherlands
11. Cherie Tan, Singapore
The following 8 men are qualified
1. Anthony Simonsen, USA
2. Jesper Svensson, Sweden
3. Thomas Larsen, Denmark
4. Pontus Andersson, Sweden
5. Carsten W. Hansen, Denmark
6. Kyle Troup, USA
7. Ismail Rafiq, Malaysia
8. Chris Sloan, Ireland
The first three reserves:
9. Richard Teece, England
10. Gaëtan Mouveroux, France
11. Bill O'Neill, USA
There will be a prize pool of 9.000 € to each of the two genders to compete for in Madrid.